GoFundMe page set up for police officer who lost home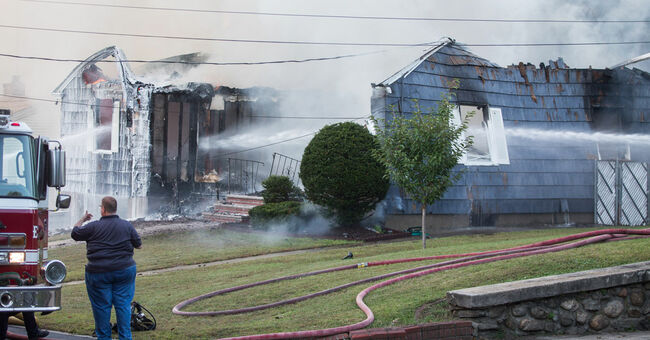 Lawrence police officer Ivan Soto was working Thursday, responding to the fires, when his own house went up in flames due to the gas explosions.
Officer Soto went by his house to make sure his family got out of the house safe and continued his duty to evacuate all his neighbors.
Unfortunately, Lawrence firefighters were very busy with the other fires in the city, they couldn't get to Soto's house to put out the flames. Officer Soto's house could not be saved.
The Soto family lost two cats in the fire and will be staying in a hotel.
A GoFundMe page has been set up for Officer Soto and his family.
Here are other ways to help those affected by the Merrimack Valley gas explosions:
To donate, call 1-800-RED-CROSS or visit https://redcross.org/donate. To volunteer, visit https://redcross.org/volunteer.
The Town of Andover is asking anyone interested in helping out to email AndoverCommunitySupport@andoverma.us
The Salvation Army's disaster team was in the Merrimack Valley assisting residents. To make a donation, click here.
The MSPCA at Nevins Farm is in need of donations of paper towels, dry cat food, canned cat food, canned dog food and cat litter. Donations can be dropped off at Nevins Farm, 400 Broadway, Methuen.