White House bars CNN reporter from Rose Garden event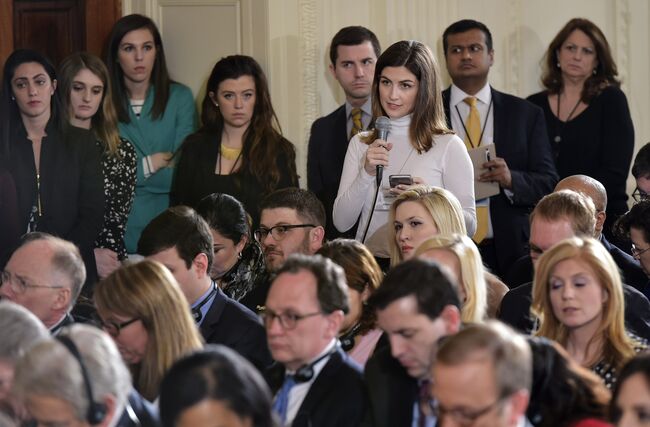 CNN reporter Kaitlan Collins said she was barred from attending a press event Wednesday at the White House because of questions she asked President Trump earlier in the day.
Collins asked twice: "Did Michael Cohen betray you, Mr. President?" Then she asked, "Mr. President, are you worried about what Michael Cohen is about to say to the prosecutors? Are you worried about what is on the other tapes, Mr. President?"
Collins also tried asking: "Why is Vladimir Putin not accepting your invitation, Mr. President?"
CNN came out with a statement saying, "Just because the White House is uncomfortable with a question regarding the news of the day doesn't mean the question isn't relevant and shouldn't be asked," the network said.
Fox News Network stands with CNN stating, "We stand in strong solidarity with CNN for the right to full access for our journalists as part of a free and unfettered press."
White House Press Secretary, Sarah Sanders, defended the decision and said that Collins had "shouted questions and refused to leave despite repeatedly being asked to do so" at the end of the Oval Office event.
Do you think the White House should apologize to CNN and Kaitlan Collins?

The Kuhner Report
Jeffrey T. Kuhner, "Liberalism's Worst Nightmare," is the host of The Kuhner Report.
Read more