University President Saves Free Speech And Banned Student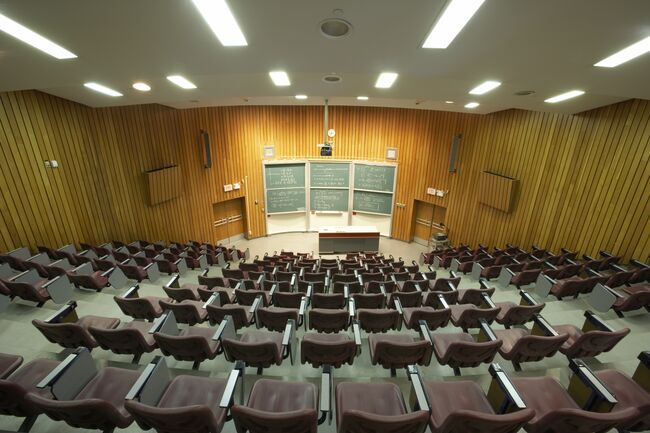 A student at Indiana University of Pennsylvania was facing a reality of being unable to graduate on time when the professor of his Christianity class requested to ban him following what she described as "outbursts." In reality Lake Ingle was punished for saying there are only two genders, which we all know to be a biological fact. His feminist Professor Alison Downie did not take kindly to his reckless opinions, and demanded he be removed from the classroom a few weeks ago. Now University President Michael Driscoll is coming to Ingle's defense, and will continue to protect the right to free speech.
The incident between Ingle and Downie followed the viewing of a TED Talk by transgender ex-pastor Paula Stone Williams. The Professor also restricted men from responding to the video until the females (one of the two genders in question) had a chance to speak. Ingle then challenged Downie on the biology of males and females and the gender wage gap. Word is he buried her intellectually, which probably explains her less than measured response.
Driscoll held a press conference on Monday and announced his disappointment in how the university handled the situation. He claimed the school had not done it's job in protecting, and remaining devoted to first amendment rights. According to Fox News (you can view the interview below) Ingle was expecting to receive his ruling from an Academic Integrity Board, which would decide whether or not he could return to class. Driscoll has now claimed to have paused the formal process indefinitely.
The President also decided to have his assistant facilitate the students return to the class in question, and promised that "if these steps do not yield positive results, [Driscoll] reserves the option to restart the university's formal processes."
President Michael Driscoll has defended free speech in the past. He defended the rights of Turning Point USA conservative speaker Charlie Kirk following a debate on whether or not to allow him to speak at the school.
"In a free society, people with opinions you don't like are allowed to exist, are allowed to speak, and can call you names," -IUP President Michael Driscoll