Trump Meeting With Military Leaders To Decide Action Against Syria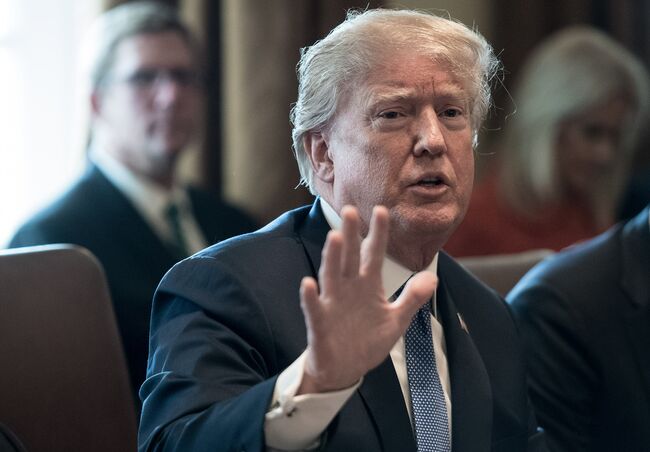 President Donald Trump said in a Cabinet meeting today that he will make a decision as early as this evening as to how the US will respond to the "atrocious" chemical weapons attack on civilians in Syria. At this moment, estimates in regards to the death toll are changing by the minute. Experts and medical professionals expect the number of deceased to rise.
While speaking to reporters, Trump gave a focused response when it came to who was responsible. He was asked (of course) about the possibility of Putin's Russia being involved in the attack. He explained to the media that "if it's Russia, if it's Syria, if it's Iran, if it's all of them together, we'll figure it out and we'll know the answers quite soon." He added that Putin may bear responsibility.
It didn't take long though for the battle of words to reach the floor of the United Nations. Nikki Haley took no prisoners while discussing the possible Russian involvement, claiming Russia had the "blood of Syrian children" on its hands. Not only that, but she also took a slight parting shot at the lack of UN action by promising that whether or not the United Nations does anything, "the United States will respond".
A possible military/missile strike is also being considered. The United States responded after a Sarin nerve agent attack on the town of Khan Sheikhoun (opposition controlled town in Syria) killed more than 80 people. The US used cruise missiles to level a Syrian airbase following that attack. Vassily Nebenzia, Russian Ambassador to the UN, denied any involvement. He even went as far as to invite the Organisation for the Prohibition of Chemical Weapons (OPCW) to investigate the attack with the protection of Russian troops.
This story is still developing...