This isn't the first time a POTUS has had an issue with a Danish PM...
President Trump is in a bit of a feud with Denmark as of late after their Danish Prime Minister Mette Frederiksen dismissed the notion of selling Greenland to the United States as "an absurd discussion". Greenland has a population of roughly 56,000 and the majority of it's land mass is covered in ice. Denmark is losing money and doing a dis-service to Greenland by it's slow economic development and not taking full advantage of what the island has to offer like mineral, oil and natural gas.
President Trump has now cancelled his already scheduled September trip to Denmark after these statements by Denmark's PM, thus blindsiding the country. Trump made this announcement by tweeting out his decision this morning. This is the specific two part tweet from President Trump...
Despite the cancelled plans, Frederiksen says diplomatic relations are just fine between the two governments. She went on to say: "The invitation for a stronger strategic cooperation with the Americans in the Artic is still open...the United States is one of our closest allies."
Let us remind you that while some may be shocked by this new tiff with Denmark, President Trump is not the first POTUS to have an issue with a Danish Prime Minister...Remember when President Barak Obama and First Lady Michelle Obama attended the funeral of Nelson Mandela along with all the other heads of state and global leaders and he seat next to the then Danish Prime Minister Helle Thorning? He was taking selfies and flirting with the Danish PM while Michelle looked on visibly upset. There were numerous pictures captured of the First Lady fuming as her husband, the President was embarrassing her and flirting right next to her...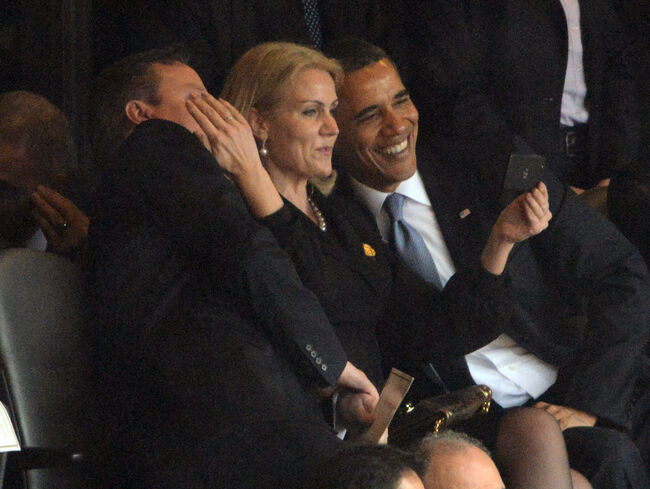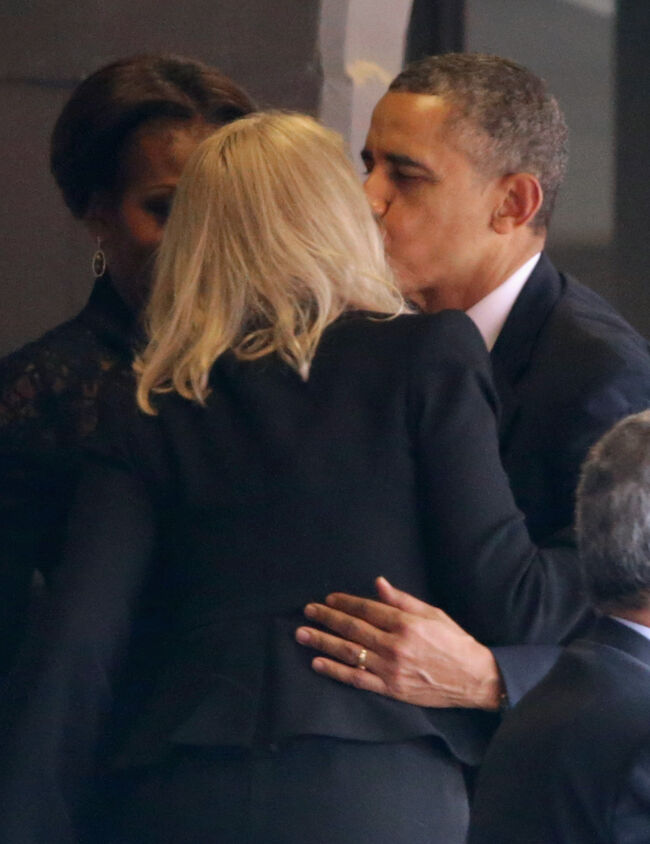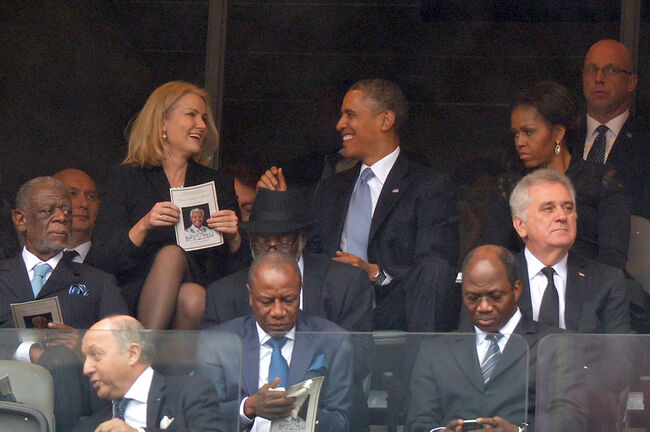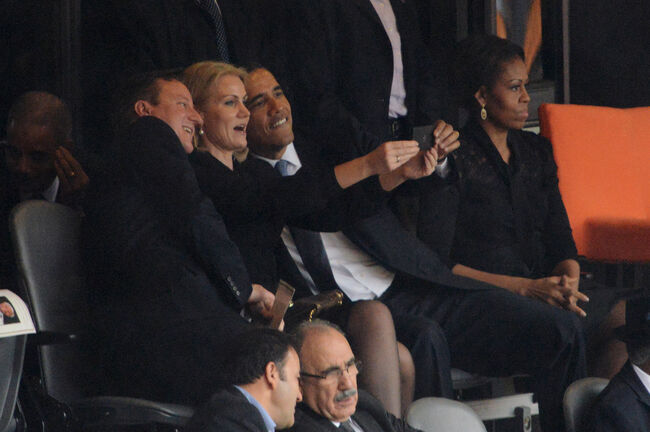 Who would have thought that Denmark of all countries would be stirring up trouble for some American Presidents?
-Producer Lightning